I want a factory just for my works
Construction companies can save costs and maximize their profits by a two-figure percentage by manufacturing their own prestressed concrete parts for their industrialized construction projects, practically the only ones that already occur in the secondary (industrial and logistics warehouses) and tertiary sectors (hospitals, educational centers, shopping and leisure centers …) and increasingly common in other areas.
Industrialized constructionprovides numerous advantages that can be multiplied if the construction company has its own machinery to manufacture the parts.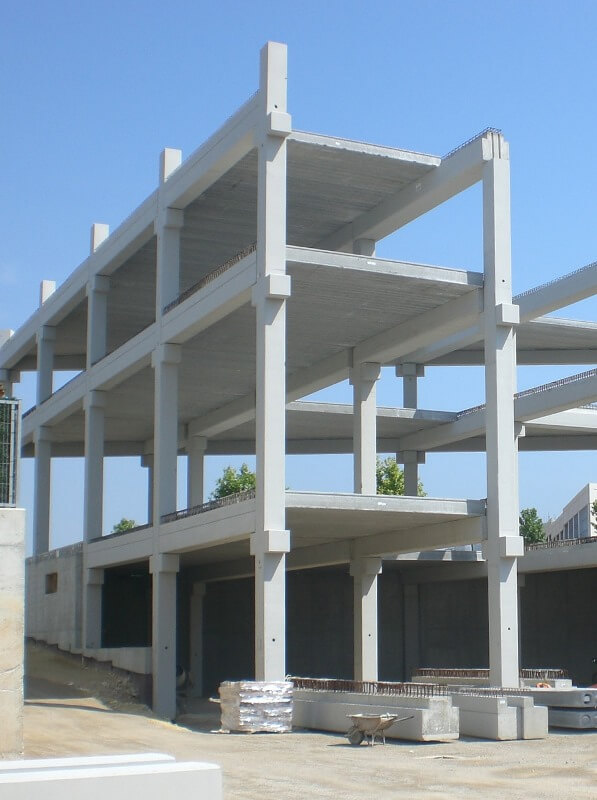 I am a builder, how can I save costs?
The main reason to purchase Resimart machinery to manufacture your own precast concrete parts is to be able to control the entire construction process: from the manufacture of the concrete modules themselves to their transport and assembly.
But, in addition, you will be able to reduce costs and deadlinesthroughout that process.
Are you worried about how to amortize the investment or how much time it will cost you to adapt your structure and way of working to this new resource?
Construction companies are able to adapt to new technologies, trends, regulations, etc. in record time. The sector has also demonstrated admirable resilience when it comes to incorporating industrialized constructionas a first option.
Taking a step forward and incorporating the manufacture of the parts is a natural process when the real activity of the company is primarily industrialized construction with a staff specialized in theassembly of concrete parts and with sufficient knowledge about this type of material.
In addition, the production plants that we carry out at Resimart are designed exclusively for each client depending on their needs, location, production objectives, etc.
Moreover, we take care not only of the design, but also of the installation and commissioning of theproduction line, in addition to the training of the responsible personnel.
Being able to dispense with suppliers who manufacture the essential parts so that your construction project progresses properly can bring you economic benefits with which you can amortize the investment in machinery as soon as possible.
And with our equipment, you will be able to open a new line of business to supply parts to other builders, reducing the repayment period even more.
And of course, we adapt the project to your current needs, but without forgetting a future growth. Therefore, it is very likely that you will repay this investment much sooner than you think.
Is your company engaged in industrialized construction?
So, you are interested in having your own machinery for the manufacture of prestressed concrete parts because:
Need more reasons?
Call us and we will advise you for your specific case.